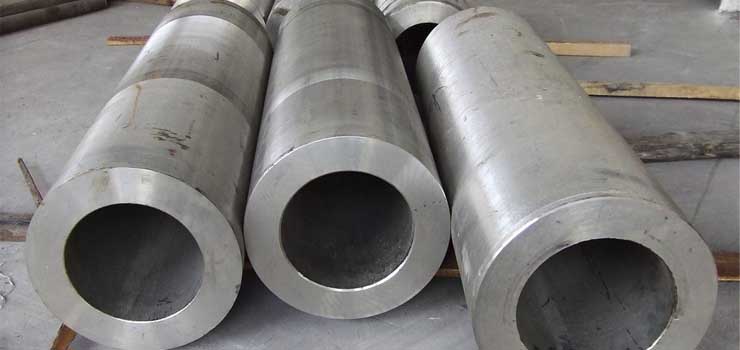 The Alloy steel seamless pipes are widely used for high temperature service.Our pipes often follow the Detailed specifications as follows:
1).Standard:ASTM A335,JIS G 3458,JIS G 3462,JIS G 3467,DIN 17175-79
2).Material:
ASTM A335--seamless ferritic alloy-steel pipe for high-temperature service (P1/P11/P12/P2/P22/P5/P9/P91)
JIS G3458--alloy steel pipes (STPA 12/20/22/23/24/25/26)
JIS G3462--alloy steel for boiler and heat exchange tubes (STBA 12/13/20/22)
JIS G3467--steel tubes for fired heater (STF 410/STFA 12/22/23/24/25/26)
DIN 17175-79--Electrical resistance or induction welded steel tubes for elevated temperature.
3).Outside Diameter:20-1066.8mm
4).Wall Thickness:1-80mm
A335 Pipe Specifications
A/SA335

NPS 1/4" - 24"

Schedules 40 through 160, STD, XH and XXH

Scope

This specification covers nominal wall and minimum wall seamless ferritic alloy-steel pipe intended for high temperature service. Pipe ordered to this specification shall be suitable for bending, flanging (vanstoning), and similar forming operations, and for fusion welding.

Material & Manufacture

Pipe may be either hot finished or cold drawn with the finishing heat treatment noted below.
A333 Pipe Specifications
A/SA333

NPS 1/4" - 24"

Schedules 10 through 160, STD, XH and XXH

Scope

This specification covers nominal (average) wall seamless and welded carbon and alloy steel pipe intended for use at low temperatures. Several grades of ferritic steel are included. Some product sizes may not be available under this specification because heavier wall thicknesses have an adverse affect on low-temperature impact properties.

Material & Manufacture

The pipe shall be made by the seamless or welding process with the addition of no filler metal in the welding operation.

Heat Treatment Requirements

All seamless and welded pipe shall be treated to control their microstructure by the following methods:

Normalizing per A 333/A 333M-05 section 4.2.1.1; section 4.2.1.2 or section 4.2.1.3

Quenched and Tempered per A 333/A 333M - 05 section 4.2.2.1

Double Normalized and Tempered per A 333/A 333M - 05 section 4.2.2.2
Boiler & Mechanical Tubing
N-STEEL distributes an extensive selection of boiler tubing used in the development of waterwalls, economizers, and superheaters. Common ASTM specifications include A213 and A210. We also carry A519 tubing for mechanical and pressure applications and for transporting steam, water, and gas.
Boiler Tube in the following Spec/Grades:
SA213 / A213 – Grades (limited sizes) T-5, T-9, T-11, T-22, T-91
SA210 / A210 – Grade A1
Mechanical Tubing in the following Spec/Grades:
A519 – Grades 1026, 4130, 4140