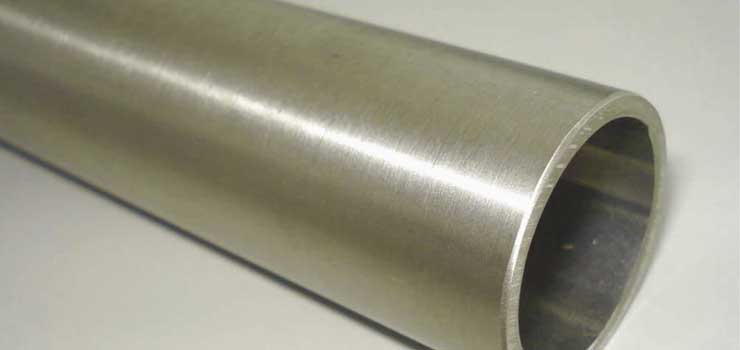 Duplex Stainless Steel Tube
Duplex stainless steel tubes & pipes are with high mechanical strength, good elongation and weld ability which needs no preheating
before welding and heat treatment after welding, low thermal expansion, excellent resistance to stress corrosion cracking,
pitting and crevice corrosion, and high resistance to general corrosion in different environments.
Standard:
ASME SA789 Duplex Stainless Steel Tube
grade:UNS S32750,UNS S31803,UNS S32205 and etc
Duplex stainless steel tube
Standards: ASTM/ASME A789/SA789, A790/SA790
Steel Grade: UNS S32750, S31803, S31500

Specification:
Outer Diameter:6mm - 630mm
Wall Thickness: 1mm - 30 mm
Length: 4m - 13m
Certificate: CE/PED, DNV, ABS,GL, KR,LR,RS,ISO9001,ISO4001,etc.
Applications: petrol-chemical project, food industry,heat exchanger,nuclear power
station,offshore platform,electric power industry and etc.
Chemical Composition
Grade

C

max

Si

max

Mn max

P

max

S

max

Cr

Ni

Mo

N

UNS S32750

0.030

0.8

1.2

0.030

0.015

24.0-26.0

6.0-8.0

3.0-5.0

0.24-0.32

UNS S31803

0.030

1.0

2.0

0.020

0.020

21.0-23.0

4.50-6.50

2.50-3.50

0.08-0.20

UNS S31500

0.030

1.0

1.2-2.0

0.030

0.030

18.0-19.0

4.50-5.50

2.50-3.50

0.05-0.1
Physical Properties
| | | | | |
| --- | --- | --- | --- | --- |
| Grade | Y.S.MPa min | T.S.Mpa min | Elongation % | Hardness HRC |
| UNS S32750 | 550 | 800 | 15 | 20 |
| UNS S31803 | 450 | 620 | 25 | 20 |
| UNS S31500 | 440 | 630 | 30 | 20 |